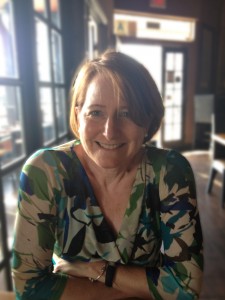 Deborah Ely Budding, Ph.D. is a clinical neuropsychologist with particular interest in subcortical contributions to neurodevelopmental and psychiatric disorders such as ADHD, OCD, learning disabilities, mood and anxiety disorders, and pervasive developmental (autism spectrum) disorders.  She specializes in neuropsychology testing and evaluations for children, adolescents, and adults.
Dr. Budding emphasizes integrating the neurocognitive, emotional and behavioral aspects of these disorders in order help parents better understand and manage the often perplexing and frustrating behaviors demonstrated by their children. She also evaluates intellectually gifted children with accompanying learning and attention issues. Dr. Budding additionally assesses children and adults with regard to cognitive sequelae of endocrine and metabolic disorders, seizures of various etiologies, and mild to moderate traumatic brain injuries.
Dr. Budding has spoken to both lay and professional audiences about early intervention for learning and attentional disorders, the importance of multi-disciplinary collaboration, and neuropsychological evaluation of neurodevelopmental disorders. She has served as a consultant and expert witness in civil and criminal forensic settings.  She is a diplomate of the American Board of Professional Neuropsychology and the American Board of Pediatric Neuropsychology.
Dr. Budding
 received her BA in Literature from
UCLA
in 1985. After working as a magazine writer and editor, she attended the 
California School of Professional Psychology, earning a Ph.D. in Clinical Psychology
 in 1994. She has worked in a variety of inpatient, outpatient and residential settings, primarily with children, adolescents and college students. She has maintained a private practice since 1996. Currently, she provides neuropsychological evaluation, individual and family consultation and psychoanalytically oriented psychotherapy to children, adolescents and adults. She is also a painter with an interest in abstract landscapes and application of glazing techniques.